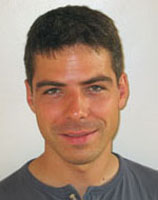 In this episode we interview
Jean-Christophe Zufferey
who is a researcher at the
Laboratory of Intelligent Systems
at the
EPFL
in Switzerland. From his PhD on, he's been working on combining his passion for aeronautics and robotics. As a results, he presents his 10g
microflyer
capable of
navigating autonomously
in small indoor areas based on a system inspired by the fly. Miniaturization, light-weight components, energy autonomy, and autonomous navigation.. so many subjects which need to be addressed in this precambrian era of aerial robotics.
So what does it take to make an indoor microflyer which flies like a plane, but acts like a fly?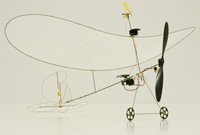 Jean-Christophe Zuffery is also the author of the book
Bio-inspired Flying Robots
and the co-founded of an EPFL spin-off company,
DIDEL SA
, which among other products commercializes educational robots and microflyers.
Links: