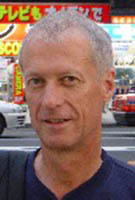 In this episode of "Talking Robots" we interview Rolf Pfeifer, about the last 50 years in artificial intelligence, the "new AI", the central role of embodiment for intelligence, and his new popular science book.
Rolf Pfeifer is professor of computer science at the Department of Informatics of the University of Zurich, and director of the Artificial Intelligence Laboratory. He has pioneered a new approach to artificial intelligence ("New AI"), which emphasizes the role of embodiment and argues that thought is not independent of the body, but tightly constrained, and at the same time enabled by it.
His research interests include Embodied Cognitive Science, Biorobotics, Autonomous agents/mobile robots, Artificial Life, Morphology/morpho-functional machines, Situated Design and Emotion.
He is the author of the book Understanding Intelligence (co-author: C. Scheier), and has just launched a new popular science book entitled How the Body Shapes the Way We Think: A New View of Intelligence (with Josh Bongard).
Links:
Further links: