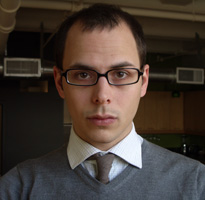 In this episode we talk to
Daniel Wilson
about his
Rave Award
winning book on
"How to Survive A Robot Uprising"
. With his humor in pocket, Daniel walks us through the worst Sci-Fi and Hollywood robot attacks. Luckily, his PhD in robotics and army of CMU colleagues are full of resources when it comes to detecting the weak points of their robot protégés.
He is also the author of
"Where's My Jetpack?: A Guide to the Amazing Science Fiction Future That Never Arrived"
and is currently working on the sequel to Robot Uprising, titled "How to Build a Robot Army: Tips on Defending Planet Earth Against Alien Invaders, Ninjas, and Zombies."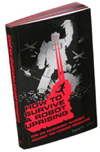 Daniel Wilson has also worked in top research laboratories, including Microsoft Research, the Palo Alto Research Center (PARC), and Intel Research Seattle.
Links: